This is a great, simple, and quick dessert. It's basically a no-heat flan which thickens as it cooks from a liquid state.
The clafoutis comes from the Limousin region of France, and while black cherries are traditional, there are numerous variations using other fruits. When other kinds of fruit are used instead of cherries, the dish is properly called a flaugnarde. I adapted this recipe from Julia Child's first volume.
3c Pitted Cherries
1-1/4 c Whole Milk
1/3c Caster Sugar
3 eggs
1 tbsp Nielsen-Massey Vanilla Paste
1/8 tsp Sea Salt
1/2c KAF Bread Flour; scooped & levelled
6 Ramekins, buttered & dusted with caster sugar
Clean and de-stem the cherries.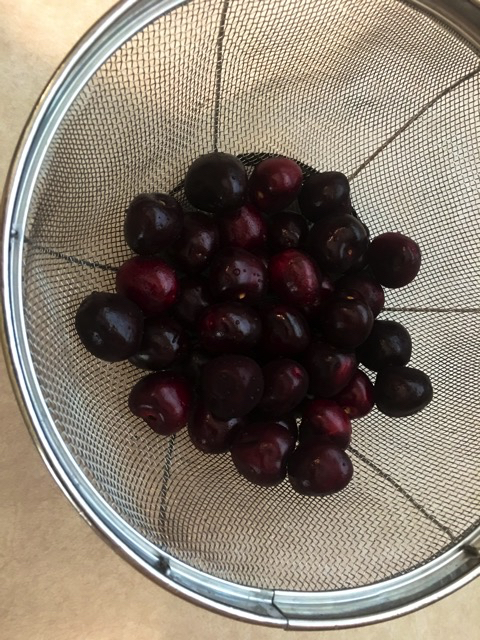 This weird tool works pretty good for pitting the cherries- note: The classic recipe calls for leaving the pits, as they impart a complementary note. I leave them out cuz its too much fuss when devouring them.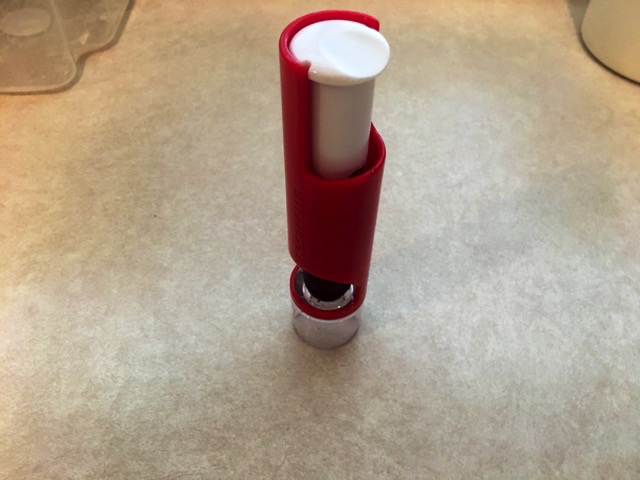 Once pitted, we'll place them in the bottom of the ramekins that have been buttered and dusted with caster sugar.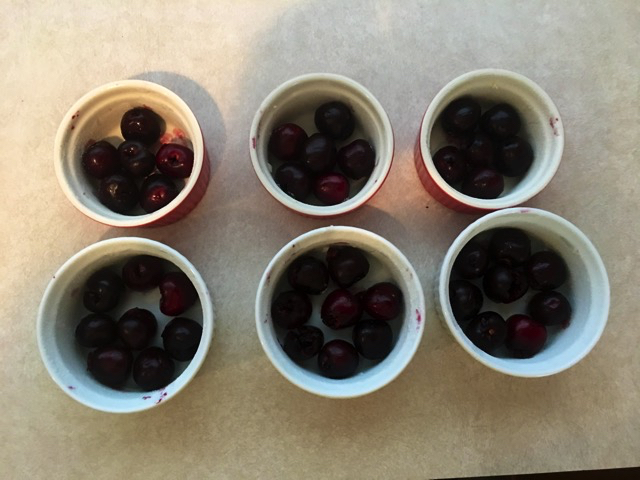 Now take all the remaining ingredients except the flour, and place in mixing bowl with wire whisk. Mix on speed 2 to incorporate the wet ingredients. Add the flour, mixing until it has the consistency of pancake batter.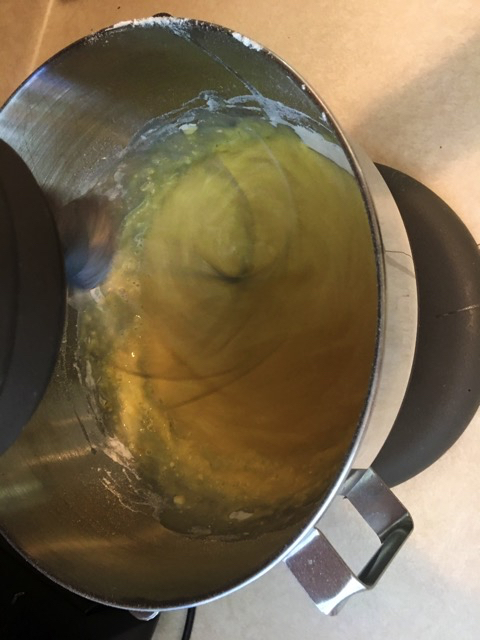 Pour the flan mixture into each ramekin, filling until just covering the cherries.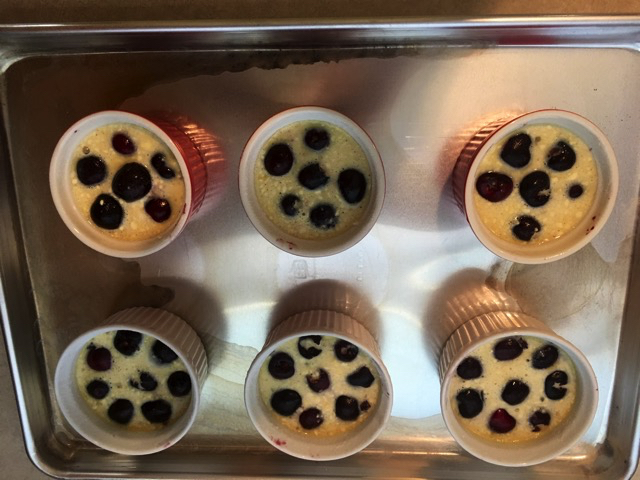 Place ramekins in sheet pan, and cook on middle rack until flan is fully set and a skewer comes out clean.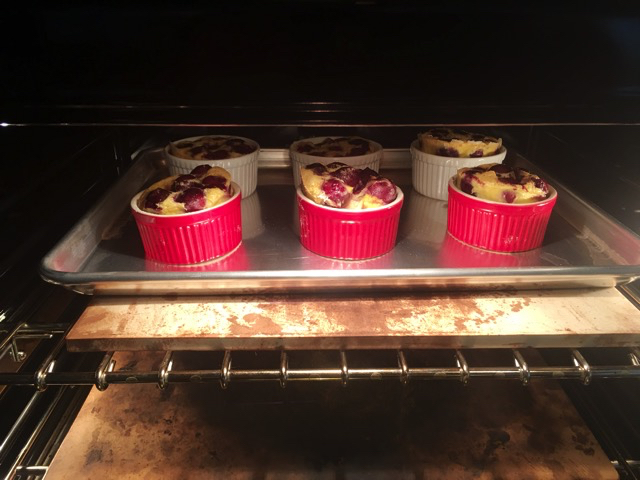 Remove from oven and let cool 30 mins.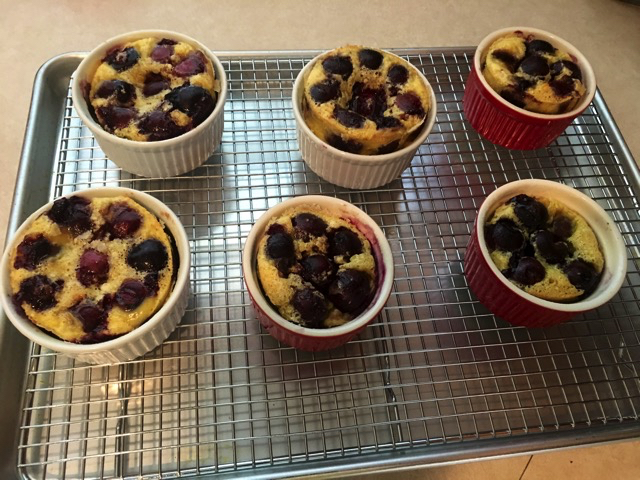 Lightly dust with confectioners sugar